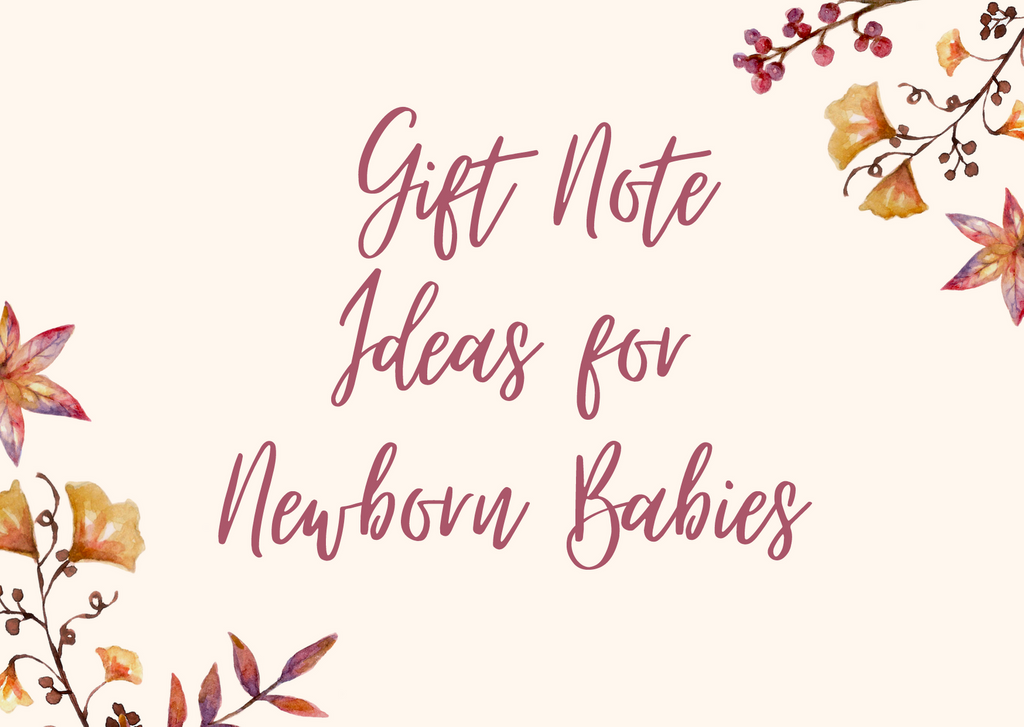 Have you ever struggled to know what message to write when sending a gift?
I know I have!
Countless times I have looked for inspiration online for wedding messages, new baby messages, new home messages. 
Since 2017 we have seen a lot of beautiful gift notes. I now have a bit of insight into some of the most wonderful messages for new babies and I am welcoming you into the circle of knowledge so you can send some special thoughtful notes to your loved ones.
By far the most popular through the years has been
' Welcome to the World '
this message has also included some variations to include:
' Welcome to the World little one '
& 
' Welcome to our World '
and of late we have seen quiet a number of
' Welcome to this crazy World! '  
Here is a list of some other popular gift notes for a new arrival:
' Huge congratulations on the safe arrival of baby ' 
' Welcome gorgeous baby' 
' A little gift for the prince/princess '
' Congratulations Mum and Dad on the arrival of Baby ' 
' We cant wait to meet him '
' We cant wait to meet her '
' Congrats on the birth of baby ... ' 
' Big Congratulations '
And finally one of my personal favorites 
' You have lucked out on the parents ' 
I hope you will enjoy reading these and take some inspiration if needed.